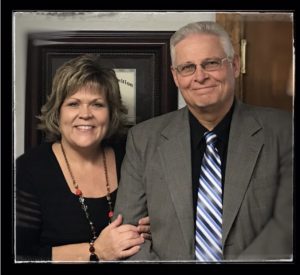 Rick & Teresa Griffith
Abiding Life Fellowship was created in 2006 out of a vision that Pastors Rick and Teresa Griffith felt the Lord was leading them in.  Since that time the church has grown and has seen many souls saved out of the bondages of drugs and alcohol abuse and many other addictions.   Prior to 2006, they attended Abiding Life Church in Whitney Texas where they were the youth pastors for many years and associate pastors under Pastor Curtis McGehee.
Pastor Griffith is currently ordained through Central Pentecostal Ministries, Lynn Haven Florida.
As of October 2017 we began the process of expanding our facilities with the construction of a new sanctuary.  Completion of this facility will  allow for more room and the ability to minister more effectively.
Since its inception, Abiding Life Fellowship has been a mission-minded church.  Currently through Pastor Rick's leadership and the leading of the Holy Spirit we are partnered with several missions works around the world and in our own community.  We support various missionaries financially and we have had the privledge of going with some of the missionaries we support. Abiding Life Fellowship strives daily to shine the light of Christ in this dark world, one that preaches the truth no matter the prevailing climate of the surrounding culture.
Contact Information-Phone #, 325-356-2360
Address, 205 W. Summit Ave
Comanche Texas