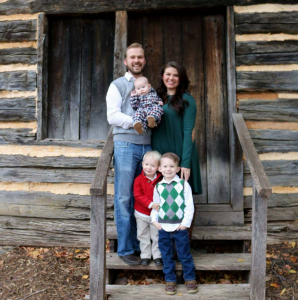 Stephen And Jessica McKay
Abiding Life Fellowship partners with Stephen McKay and Vessel of Honor ministries to reach the harvest in this end time.  Brother Stephen has his own independent ministry called Vessel of Honor Ministries, as apart of that ministry we partner financially with him on a monthly basis in many missions works.  Brother Stephen began working with the School of Christ in 2005 in Papua New Guinea.  The works that we are currently partnering in is evangelizing in east Africa, ministering in the Middle East and Southeast Asia.  We have been partnering financially with Brother Stephen for 4 years.
Brother Stephen also evangelizes in the United States and Canada.
Website-Vessel Of Honor Ministries